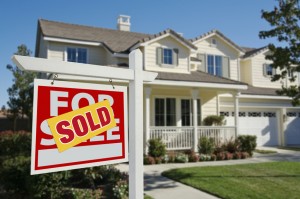 The Charleston Trident Association of Realtors is just out with the June numbers for Isle of Palms real estate. At first glance, the stats do not seem to show signs of recovery as far as single-family homes go, but a closer look shows that the year-to-date numbers are actually quite positive. And the Isle of Palms condo and townhouse real estate market has bounced back in a big way!
Basically, what we see in Isle of Palms single-family homes for sale is a dramatic reduction in inventory. It's down more than 30% from 241 homes on the market in June 2011 to 167 homes for sale in June 2012. The median and average sales prices for single-family detached real estate have declined when you look at month-over-month figures, but the year-to-date numbers show a slight increase in median sales price (+0.2%) and a significant increase in average sales price (+5.3%) for the first half of 2012. Sellers are receiving a higher percentage of the asking price for their properties, and homes are spending less time on the market.
The townhouse-condo recovery in Isle of Palms real estate is pretty dramatic. Closed sales are up by 20% for the year, and if you compare June 2011, to June 2012, closed sales are up by 150%. Some expensive real estate sold in June, and median price was up from $496,250 in June 2011 to $730,000 in June 2012. Average price for a condo or townhome in June 2011 was $496,250; in June 2012, it was $746,100. Year-to-date sales prices are down, but sellers are receiving a much higher percentage of their asking price for townhomes and condos — up nearly 42% from June 2011 to June 2012, and up 3.7% for the year. In June 2012, attached homes were flying off the market, spending less than two months (57 days) from listing to close. In June 2011, homes spent an average of 450 days — more than a year — on the market!
Overall, the single-family home and townhouse-condo markets on the Isle of Palms are quite different, but both types of real estate are showing gains. If you've been waiting to sell your attached condo or townhome, now might be a good time, and if you've been wanting to purchase a home on the Isle of Palms, it's probably a good idea to start looking now before the inventory gets too low and the market becomes even more competitive. Sellers are asking less now for single-family properties than they were in June 2011, but there is no telling how long that will last. And as inventory continues to decrease, you're likely to see offers from multiple buyers drive up the price a bit.
Have questions about Isle of Palms real estate? Bob Brennaman is a licensed Realtor with years of experience in the IOP market. He prides himself in serving his clients beyond their expectations and is always happy to provide information free of obligation. He can be reached by calling 843-345-6074, by submitting a comment or by conducting a property search through this site.