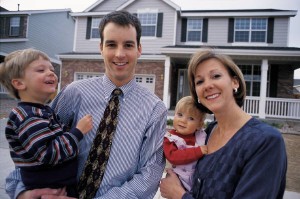 Have you recently purchased real estate on the Isle of Palms or are you considering doing so? Folks who live on the Isle of Palms are regarded as part of the East Cooper community, which also encompasses Sullivan's Island, Mt. Pleasant and Daniel Island. When you live in the South, you'll quickly realize that people here like to make connections and get to know their neighbors. If you've recently moved to the area, or have owned real estate here for sometime but haven't had a chance yet to get involved in the larger community, allow us to recommend the East Cooper Newcomers Club (ECNC).
The wildly popular women's organization has been part of the community for more than three decades. The 400-member group seeks to facilitate opportunities for residents to socialize, learn and join forces to improve their community through volunteer projects. The ECNC organizes a diverse offering of activities from kayaking, line dancing, walking and cycling groups to knitting, photography, book discussion and game gatherings. Also on the club's docket are dining, wine and cocktail events, some designed for couples so that husbands and significant others can be included.
Community volunteer opportunities are ongoing. Donation drives sponsored by the club benefit organizations such as Treats for Troops and Meals on Wheels. As a unique gesture of camaraderie, the ECNC makes a special effort to support club members through hardships such as poor health or family struggles.
If you're interested in expanding your reach into the community beyond just owning real estate on the Isle of Palms, the ECNC is definitely one of the best places to start. Each month, the club hosts a business luncheon with entertainment. If you'd like to get involved, give them a call at 843-856-3467, email at ecnc.reservations@gmail.com or visit their home on the Web at ecnewcomers.com.
And if you have any other IOP lifestyle or real estate questions Bob Brennaman is always happy to share his two decades of local expertise. Don't hesitate to get in touch using this site or by way of his cell at 843-345-6074.