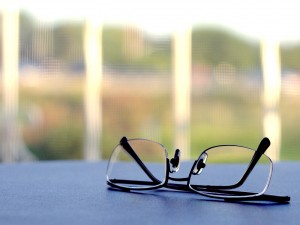 The Isle of Palms and really the entire Lowcountry inspires people, and the area is lucky to have an active community of published authors.
Isle of Palms resident Mary Alice Monroe is the New York Times bestselling author of numerous books based on the breathtaking natural environment of the area. Her books include The Beach House, Swimming Lessons, Skyward, Sweetgrass, Time is a River and the children's book Turtle Summer.
Dorthea Benton Frank is another New York Times bestselling author from the Lowcountry (Sullivan's Island). Her book titles include Folly Beach, Lowcountry Summer, Return to Sullivans Island, Bulls Island, The Land of Mango Sunsets, The Christmas Pearl, Full of Grace, Pawley's Island, Isle of Palms, Shem Creek, Plantation and Sullivan's Island.
Nathalie Dupree is Charleston's resident cookbook author, food television show host and magazine and newspaper reporter. Some of her books include Nathalie Dupree's Shrimp & Grits Cookbook, Nathalie Dupree's Comfortable Entertaining: At Home with Ease & Grace, New Southern Cooking and her most recent, Southern Biscuits. She is married to Jack Bass, who has co-authored eight nonfiction books on the American South (and whom some of us have had the honor of taking cases from at the University of South Carolina), including STROM: The Complicated Personal and Political Life of Strom Thurmond, Taming the Storm: The Life and Times of Judge Frank M. Johnson, Jr. and the South's Fight over Civil Rights and The Orangeburg Massacre.
Citadel graduate Pat Conroy is another highly successful Lowcountry author. He lives in Beaufort, SC, and has penned My Reading Life, South of Broad, Beach Music, The Prince of Tides, The Lords of Discipline, The Great Santini, The Water is Wide, The Boo and My Losing Season.
If you're interested in meeting some of these authors, the Wild Dunes Resort on the Isle of Palms is hosting All Things Southern, a formal tea in which authors Mary Alice Monroe, Dorthea Benton Frank and Taylor Polites will discuss their writing, their lives, take questions from the audience and sign some books. The tea will take place on Saturday, January 14, 2012, and is open to the public at a cost of $30 a person or $250 for a table of 10. The event benefits local literacy efforts, and tickets are tax deductible.
Also in January 2012, the children's book Princess Charleston of the Isle of Palms written by Kelly Sheehy DeGroot with illustrations by Sara Japanwalla will be released.
Get out your reading glasses, brew yourself a warm beverage and enjoy the New Year!