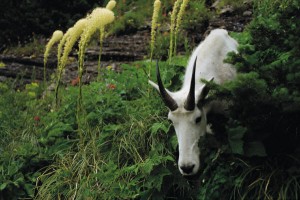 Situated in the Intracoastal Waterway and flanked by the Isle of Palms and Mount Pleasant, heavily wooded Goat Island has no paved roads. One of South Carolina's smallest inhabited islands, Goat Island can only be reached by boat. Real estate mainly consists of cozy retreats built in the 1970s-1990s and undeveloped lots, most of which have deepwater access. Infrastructure beyond electricity is limited. Most homes have septic tanks and wells in place with residents responsible for transporting trash off the island themselves.
Loosely known as the Jolly Roger Estate subdivision, Goat Island real estate is part of Isle of Palms and Charleston County. All lots are water or marsh front, and a few have their own beaches. The homes overlook Wild Dunes and Waterway Boulevard properties, Hamlin Creek or marsh areas bordered by Seven Reaches and Long Creeks. Many lots — developed and undeveloped — are owned by family trusts. Other land has been bought by developers. The western tip of the island is separate from the main part; the access road on the western tip is Captain John Hutt Road. Buccaneer Road, the main island's only road, is a dirt thoroughfare that runs from one end to the other.
Also on the island is a small event space with a tiki bar, oyster roast pit, air-conditioned kitchen, bathhouse, 200-foot dock and bandstand. The venue can accommodate up to 200 people. If you don't have a boat in the Charleston area, shuttles to Goat Island from the Isle of Palms Marina can be arranged through Barrier Island Eco Tours.
As you might guess from the namesakes of the island and its two roads, a fair amount of lore surrounds the area. The Isle of Palms and Charleston have long been associated with pirates. As such, we must assume pirates also made good use of Goat Island. Fast forward a few hundred years to the 1930s: the Goat Island moniker took shape when an eccentric Charleston couple is said to have taken up residence on the then uninhabited island, growing vegetables and raising goats for subsistence.
Have more questions or want to check out real estate on Goat Island or the Isle of Palms? Give Bob Brennaman a call at 843-345-6074.